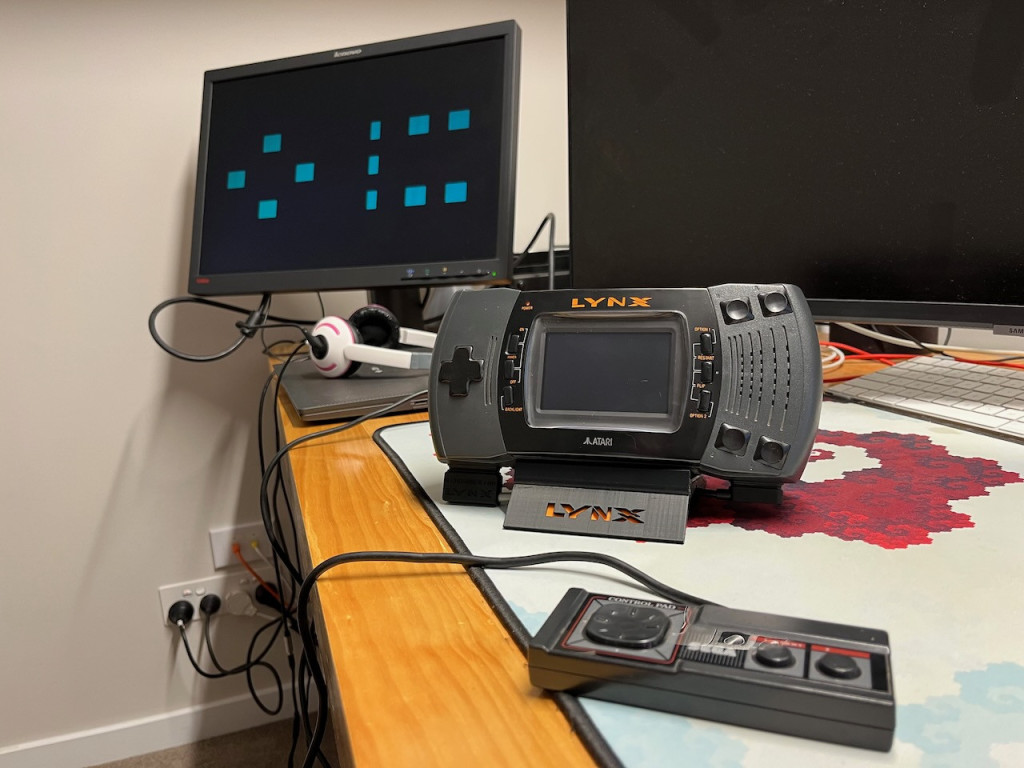  
DB9 SMS Joystick Controller Input Kit for Atari Lynx
Add external joystick input to your Atari Lynx!
This cable and connector allow you to connect a Sega Master System (SMS) controller to your Lynx. You will get external controller input for the A/B buttons and the D-pad. Other buttons on the Lynx have to be pressed on the console itself.
The Lynx side of the cable includes a custom magnetic connection that blends into your Lynx's body and style.
Note: Other joysticks may be compatible as long as they work like the SMS controller.
---
Installation Instructions
Hold tight, we're working on a PDF version of the install guide.
---
Package Contents
9-pin magnetic (lock-in) connector pair (male and female)
DB9 connector and sleeve
7-wire set for internal wiring (25cm each)
Custom 3D printed magnetic connector casing with screws