Shipping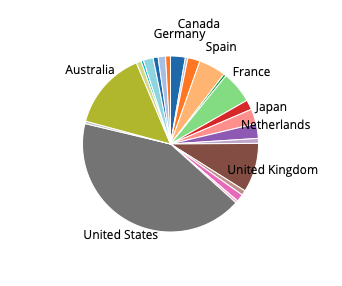 Welcome! We're in Australia, but our customers are from all over the world.  Over 80% of our orders are from outside of Australia. People order from us because we are a one-stop-shop for your retro console needs - from replacement parts, to mod kits, to tools and consumables. When you order from us, you know you're in good hands!
We ship with Australia Post - Standard International Parcel mail. It is tracked and you can get optional transit insurance. We, and Australia Post consider your item delivered once your postal company marks it as 'Delivered'.
Each item is packaged securely in a bubble wrap bag and taped to the inside of the parcel.
Parcels are sent out twice a week, usually on a Tuesday and Friday.
Our shipping costs are fixed across several regions, however if you would like to get an estimate of shipping to your location, you can use this page.
If you live in a high risk area, you must include Signature on Delivery (contact us - it is an additional fee in many countries) , use a PO box or similar. We cannot re-ship your parcel if it has been stolen. We can provide any paperwork you need if you wish to lodge a stolen parcel complaint in your country. We and Australia Post will not reimburse you for a stolen 'delivered' package.
Packaging
We try to reuse as much packaging as possible. If you receive your parcel and it's a pet store box (we have a King Charles Cavalier), you know you've helped reduce waste and reduce carbon emissions! The majority of our bubble wrap, packing peanuts, packing paper and other filler material is recycled from deliveries we receive or has been collected from others in our neighbourhood, instead of going to trash.
Additional Costs
Import duty, tax and any fees, including customs fees are your responsibility and are not included in our shipping price. We must declare the full shipment price.
US is generally exempt from these extra fees.
If you're located in Europe, please see this page on the VAT e-commerce laws.