We're working to get all install and assembly guides in PDF form on our
support page
, meanwhile please feel free to
contact us
if you need help!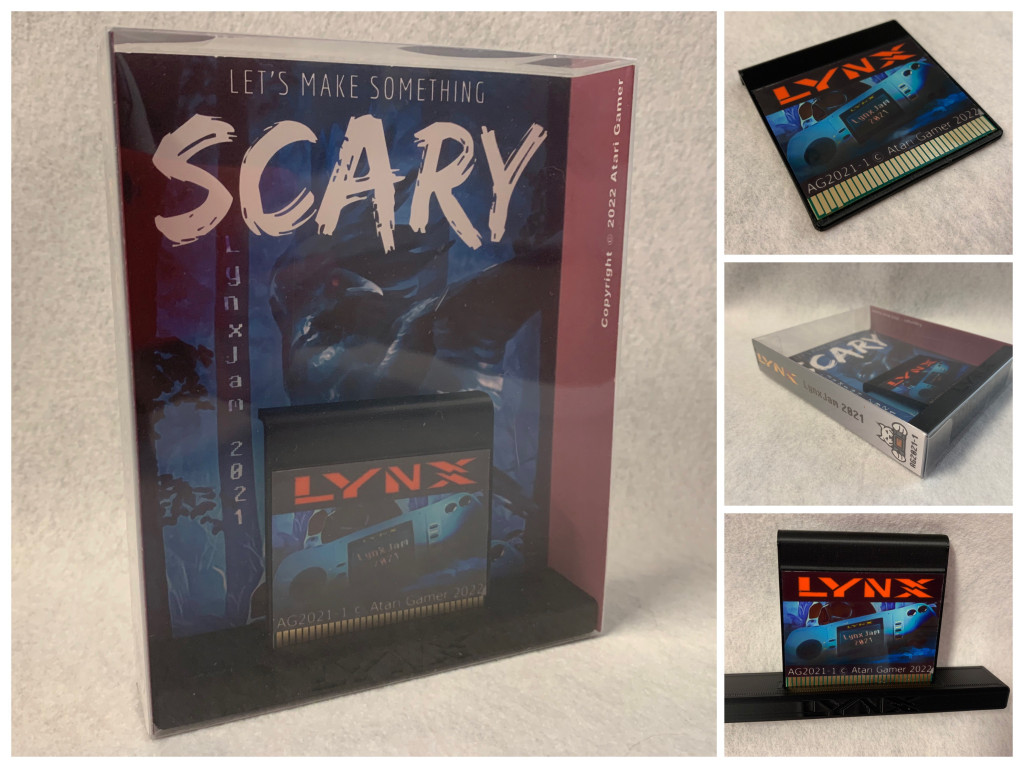  
LynxJam 2021 - Let's Make Something Scary
All of the games from the Atari Gamer LynXjam 2021 game jam.
Six mini games on one cart, all scary themed!
Games included on the cartridge:
Banana Ghost
Bathman
Black Pit
Krow
Sorrow
Z.A.P.
The boxed version comes in a clear PET box, standard size as other Atari Lynx game boxes. Has a built-in cart stand and a colourful backdrop.
🖼 We also recommend you add the Lynx Jam 2021 sticker to your order to show support for the game James that Atari Gamer puts on annually.
Customers who bought this product also bought: