We're working to get all install and assembly guides in PDF form on our
support page
, meanwhile please feel free to
contact us
if you need help!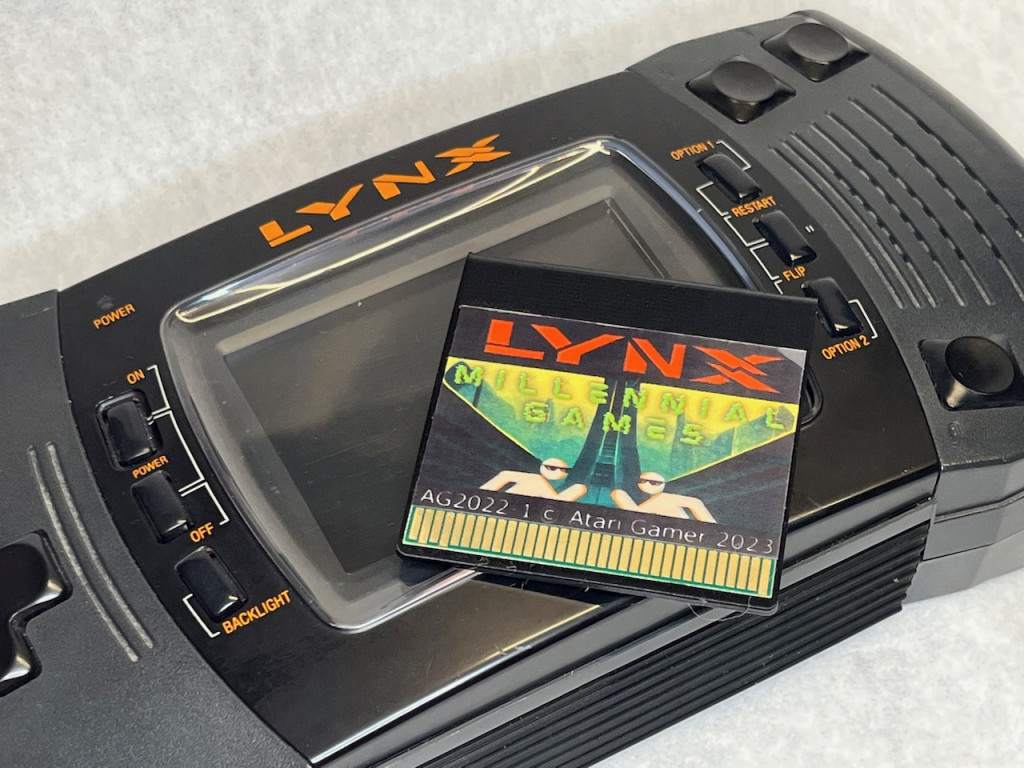  
LynxJam 2022 - Millennial Games
All of the games from the Atari Gamer LynxJam 2022 game jam on physical cart!
Seven mini games on one cart, get your meme-inspired retro gaming fix right here. Play Millennial Games now! All of the mini games are entries submitted to the LynxJam 2022 'Millennial Games' game jam.
Games included on the cartridge:
Angry Motes
Crate Challenge
Dance, Bro!
Drunk Witch
Scooternia
Poachin' Jeff
Twitter Panic
The boxed version comes in a clear PET box, standard size as other Atari Lynx game boxes. Has a built-in cart stand and a colourful backdrop.
The game cartridge is 3D printed in the style of the Atari Lynx curved lip cartridges. Plastic used is PETG, so it won't melt in transit.
---
Screenshots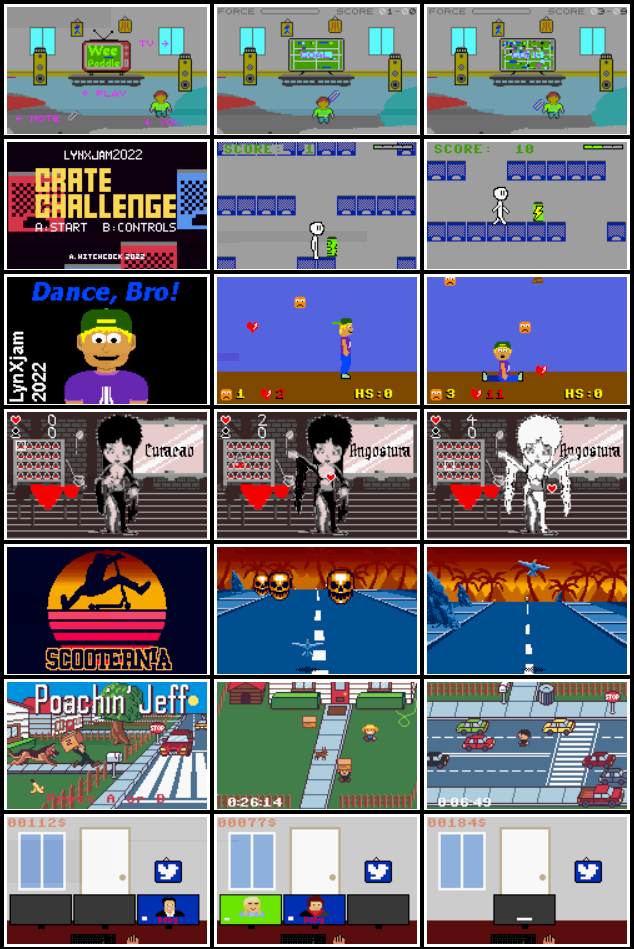 Customers who bought this product also bought: