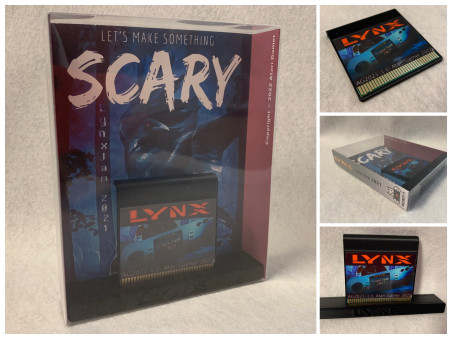  
LynxJam 2021 - Let's Make Something Scary
All of the games from the Atari Gamer LynXjam 2021 game jam.
Six mini games on one cart, all scary themed!
Games included on the cartridge:
Banana Ghost
Bathman
Black Pit
Krow
Sorrow
Z.A.P.
The boxed version comes in a clear PET box, standard size as other Atari Lynx game boxes. Has a built-in cart stand and a colourful backdrop.
Customers who bought this product also bought: