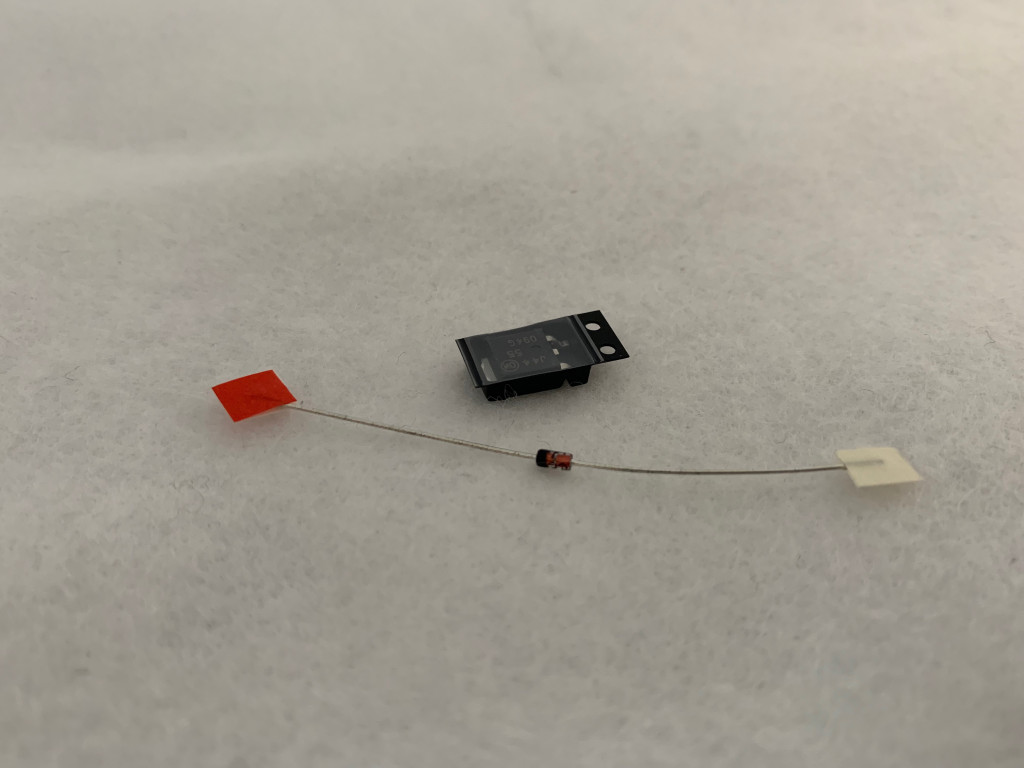  
Power Circuit Rebuild Kit (MOSFET and Zener) for Atari Lynx
Atari Lynx has an unreliable power circuit, this kit will prolong the life of your Lynx.
Modern, compatible replacements for the Lynx's original MOSFET and zener diodes. We always recommend that originals are replaced as they are prone to failure after many years of operation. A failed MOSFET/zener will burn out your Lynx's CPU.
This kit requires soldering and SMD rework tools are recommended.
See this page for instructions: Replacing the MOSFET and zener diodes in an Atari Lynx.
---
Assembly and User Manual
---
Package Contents
LNX-MOSZEN Mixed_Transistors
Data sheet
Compatibility

All Atari Lynx consoles.

Assembly

Kit - Soldering required
Customers who bought this product also bought: