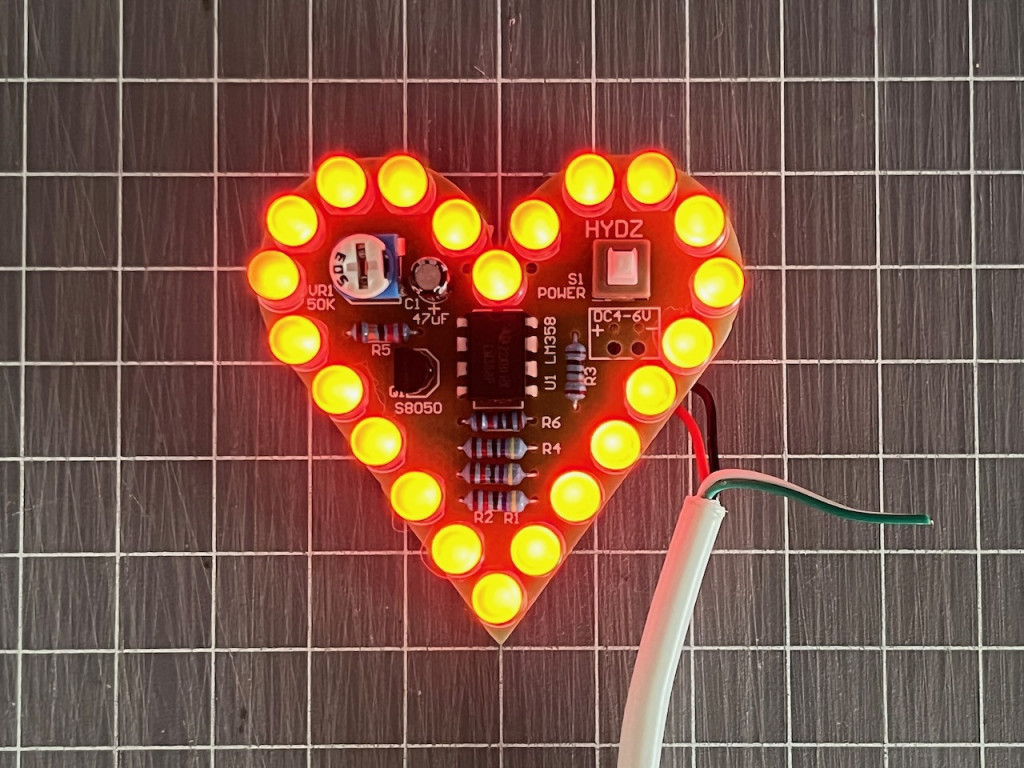  
Breathing LED Effect Heart PCB Kit
A moderate level PCB kit in a shape of a heart with a 'breathing' LED effect.
A moderate level learn to solder kit that includes an IC as well as standard components. The LEDs are red and have a 'breathing' light up effect.
Includes all of the required through-hole PCB components, except a battery holder / power source connector. Requires a 4V - 6V power input - this can come from a 3x AA battery holder or even an old USB cable.
---
Assembly and User Manual
---
Video
---
Package Contents
1x 22Ω resistor
1x 100KΩ resistor
1x 10KΩ resistor
3x 47kΩ resistor
1x variable resistor
1x 47uF capacitor
1x S8050 transistor
1x LM358 IC
22x Red LED
1x switch
1x Heart shaped PCB
Customers who bought this product also bought: