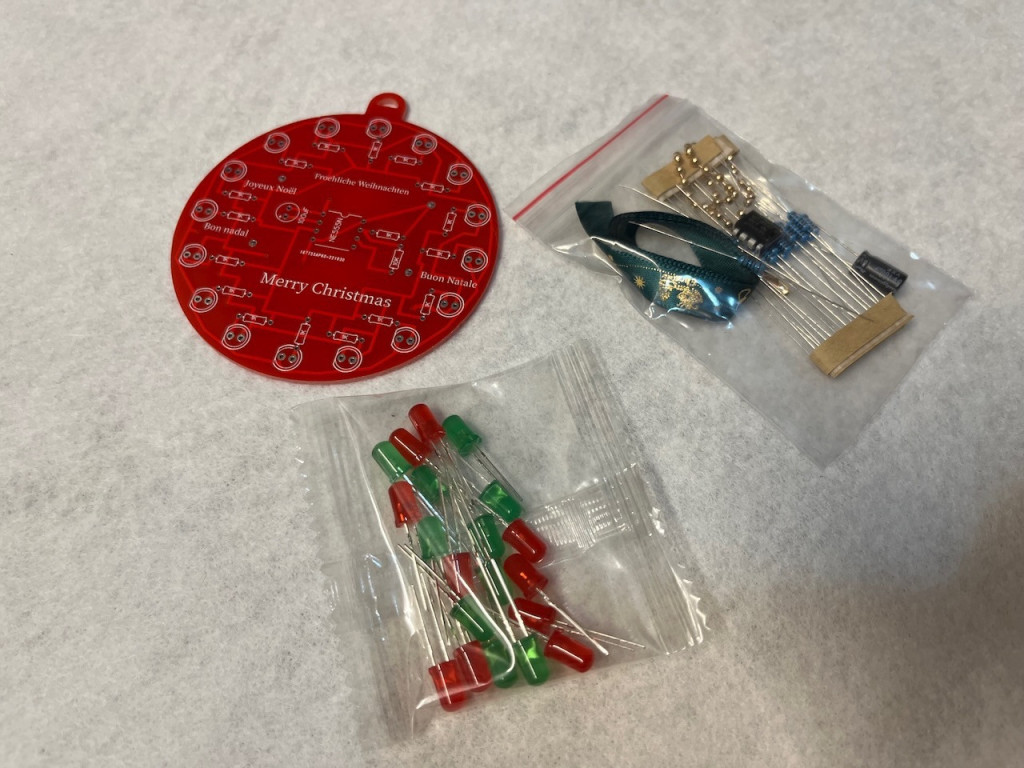  
Flashing Christmas Bauble PCB Kit
A flashing two-dimensional PCB in the shape of a Christmas bauble that you build yourself.
This is an easier learn to solder or practice to solder kit than the Bunny Kit as it includes less components, but overall it requires the same amount of skill.
It includes the typical components like LEDs, resistors, capacitor and an IC.
It's powered by two CR2032 coin cells.
See this guide for kit assembly instructions - *** assembly instructions coming soon ***.
You will need to supply your own batteries.
---
Package Contents
1x PCB Kit and all components