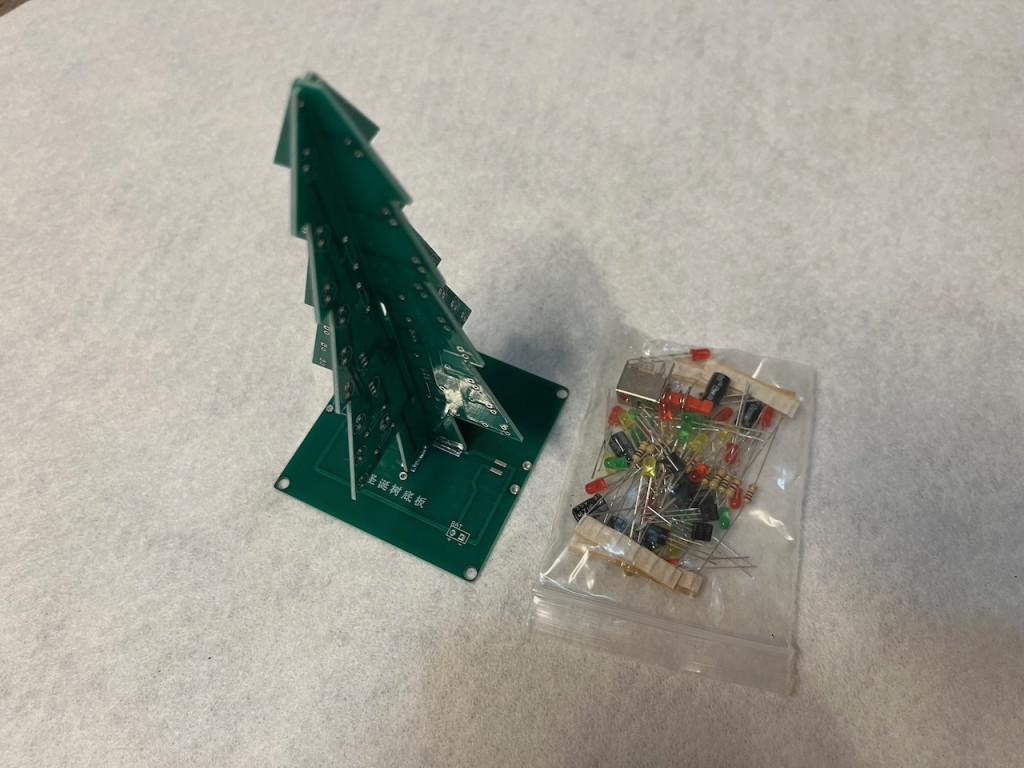  
3D Flashing Christmas Tree PCB Kit
A flashing three-dimensional PCB in the shape of a Christmas tree that you build yourself.
This is a slightly more challenging learn to solder or practice to solder kit than the Bunny Kit.
It includes the typical components like LEDs, resistors, capacitors and transistors.
It's powered via micro-USB.
The challenge is from the kit being made of 3 separate PCBs. Good practice for daughter board soldering!
See this guide for kit assembly instructions - *** assembly instructions coming soon ***.
You will need to supply your own micro-USB cable.
---
Package Contents
1x PCB Kit and all components
PCB-XMASTREE Circuit_Board