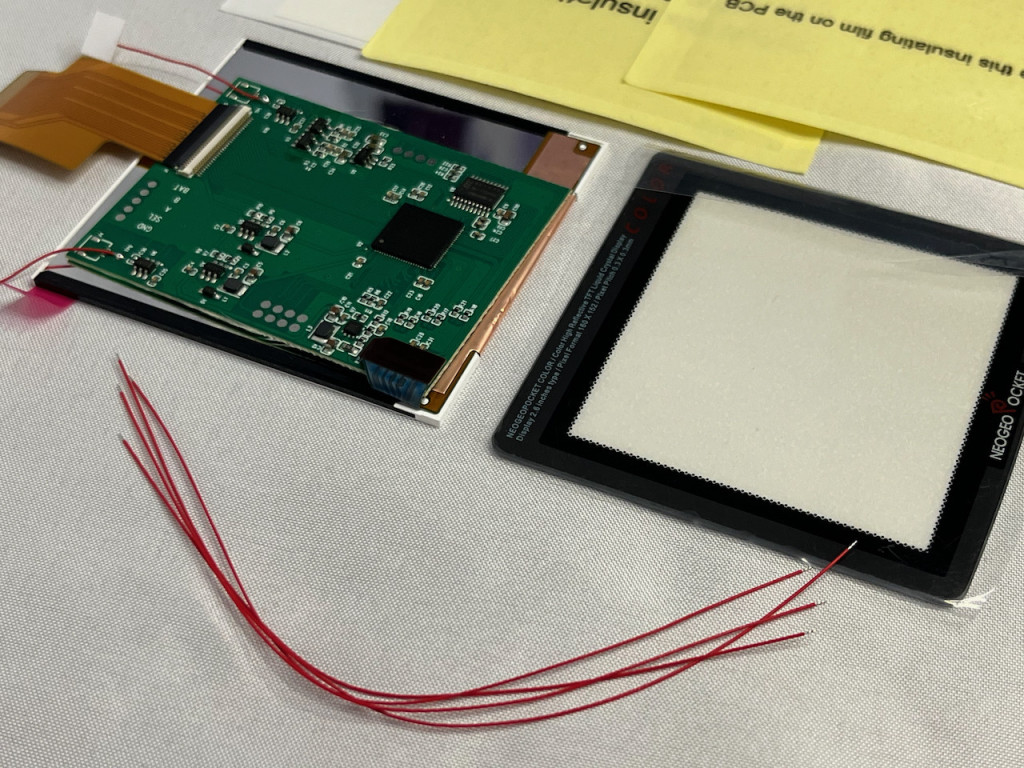  
Hispeedido Super OSD IPS LCD Mod Kit - Neo Geo Pocket Color
A modern LCD IPS screen replacement for your Neo Geo Pocket Color. With its bright colours and crisp images your NGPC has never looked so good! Only minor soldering required!
This screen replaces your Neo Geo Pocket Color LCD with a brighter, backlit version that has 5% more screen area. It uses a high quality IPS screen and has touch controls for brightness, colours and pixel effects. If you want to use the OSD menu for configuration, only a handful of wires need to be soldered. A new glass scree lens is also included to replace the original (and likely scratched up) plastic one.
---
Assembly and User Manual
Note: The front of the shell will need to make some cuts made internally to fit the new screen. These are not visible on the outside of the console.
---
Package Contents
Backlight LCD
1x PCB
1x Ribbon cable
1x Glass screen lens
1x Double-sided tape
2x Screwdrivers
3x wires
Customers who bought this product also bought: