We're working to get all install and assembly guides in PDF form on our
support page
, meanwhile please feel free to
contact us
if you need help!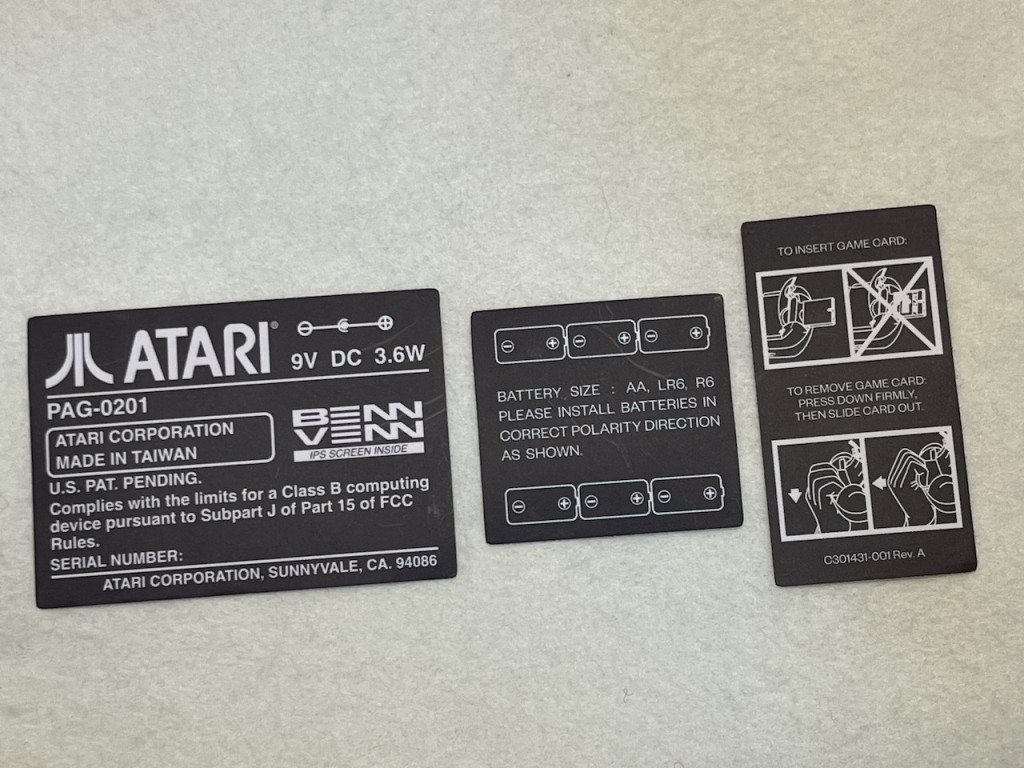  
Atari Lynx 1 Back Sticker Kit - PAG-0201 BennVenn Edition
Replacement rear stickers for Atari Lynx PAG-0201 with BennVenn labelling.
Atari Lynx model 1 has a number of stickers on the back that show the power rating, serial number, how to insert and remove the cartridge and the battery size and orientation. These age and get scratched with frequent console use.
We professionally reproduced these stickers with vector graphics so you can make your Lynx 1 look great again! This version of the sticker kit has BennVenn labelling so you can show off that your Lynx is fitted with a BennVenn IPS kit.
If you would like to retain your serial number, please add the Lynx 1 Back Sticker Serial Number to your order and we will attach that to your sticker set.
---
Package Contents
1x Power rating / Serial number sticker
1x Cartridge instructions sticker
1x Battery size sticker