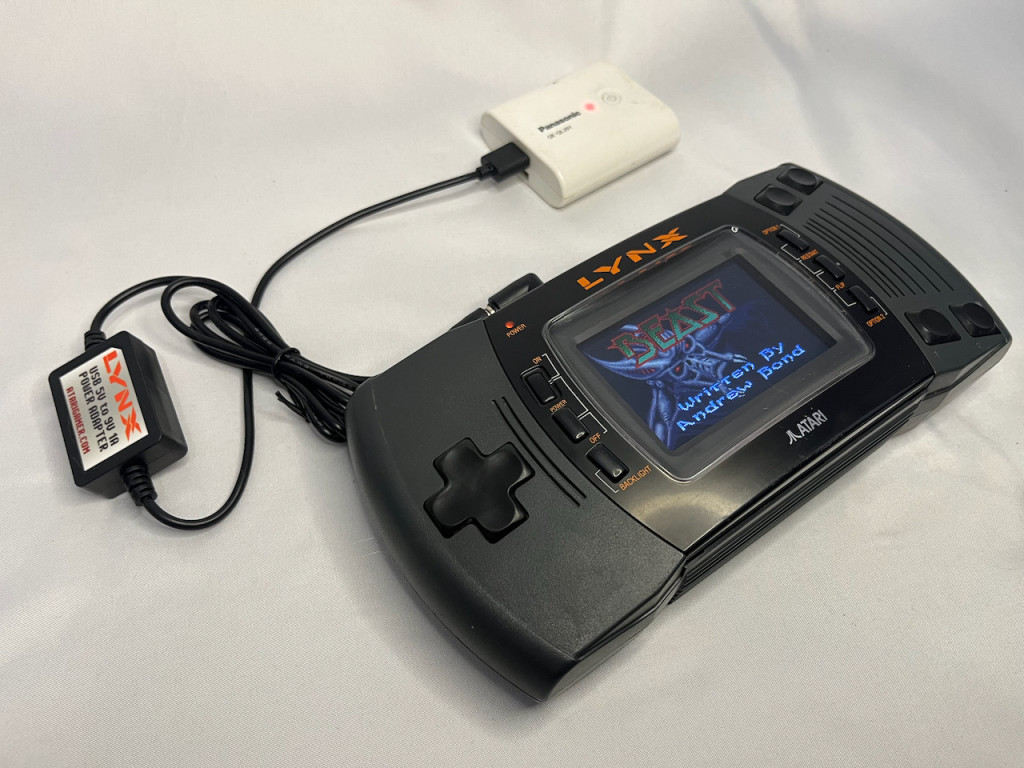  
Atari Lynx 9V USB Power Adapter Cable
Power your Lynx from any USB power supply; converts the voltage from USB to the 9V needed to run the Lynx.
This adapter cable will let you power your Atari Lynx from a USB power bank or USB charger (minimum 1A required).
It plugs into the standard Lynx power socket, the other end plugs into USB. Easy and compact!
Comes with a 90 degree connector. Works with both model 1 and model 2 versions of the Lynx.
Note: If you have the NiMh module installed, this adaptor will not be able to power your Lynx, NiMh module requires additional power that this adapter cannot provide.
---
Package Contents
CABLE-LNX-9VUSB USB_Cable
Data sheet
Compatibility

All Atari Lynx consoles.
Customers who bought this product also bought: