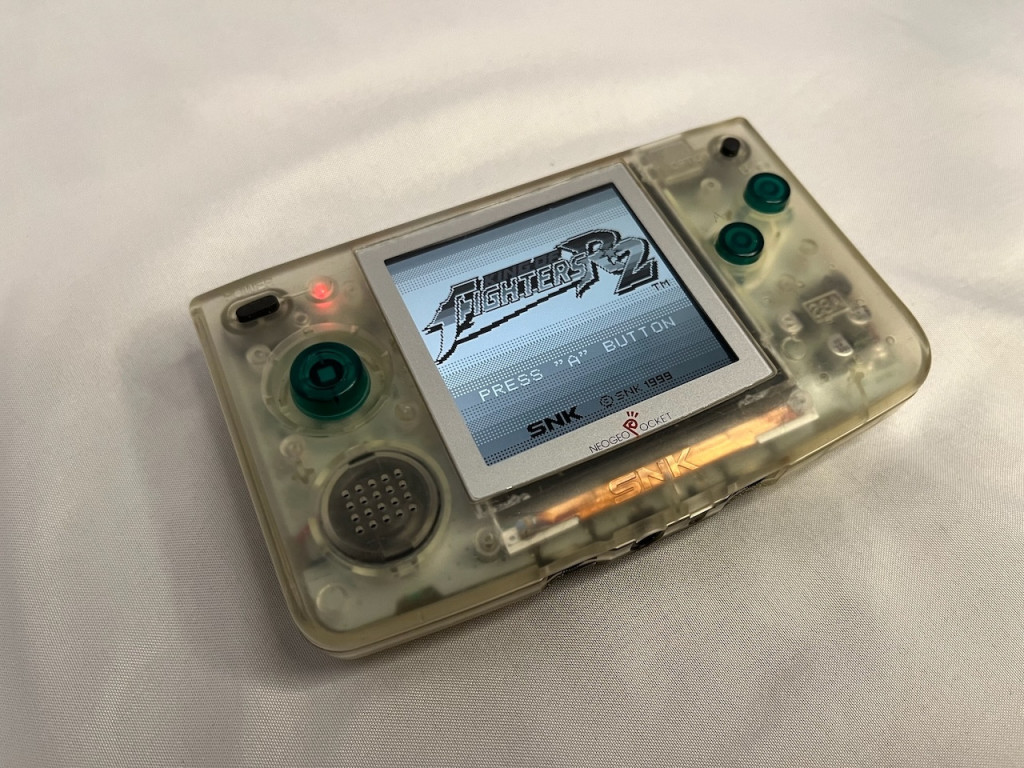  
Neo Geo Pocket Console - Recapped and Modded with SuperOSD IPS Screen
SNK Neo Geo Pocket Classic (NGP), modded with a modern LCD screen, recapped and with a new louder speaker.
Re-live your childhood memories, on a refurbished SNK Neo Geo Pocket console. This console has been modified to include a modern and bright IPS screen. The capacitors have been replaced with modern new high quality equivalents and a new, louder speaker fitted.
Here a list of of features and modifications:
Backlit IPS LCD screen (size is 5% larger than the original) - Note that this is the original non-colour console, however you can select different colour palettes with the installed screen mod
Capacitors have been replaced with modern parts
New speaker fitted that is louder than the original
LED replaced with a 'clear' version to match the case
There are two touch sensors fitted above the screen, on the leftmost and rightmost sides of the screen.
Left touch sensor controls the colour mode (cycle through different palettes)
Right touch sensor control the brightness
Holding the left touch sensor toggles pixel effect
Holding the right touch sensor toggles battery status display
Holding A + B + Option together opens the OSD menu
In OSD menu A and B move the selection up and down respectively
In OSD menu holding Option + A selects a setting to edit, use A or B to adjust the setting, pressing Option + A will save the new value for the setting, pressing Option + B will revert the setting to the old value
In OSD menu holding Option + B will hide the OSD menu
The OSD menu can be used to adjust screen position, pixel effect, brightness, color mode, whether the battery status is shown, and to reset to factory default.
There are some light marks and scratches on the console from years of wear and tear.
This console requires 2x AAA batteries and a CR2032 coin cell battery to run.
Item as pictured. This is a one-off listing and as we mod more consoles, they will get their own listings.
---
Package Contents
1x Neo Geo Pocket Classic (modded)