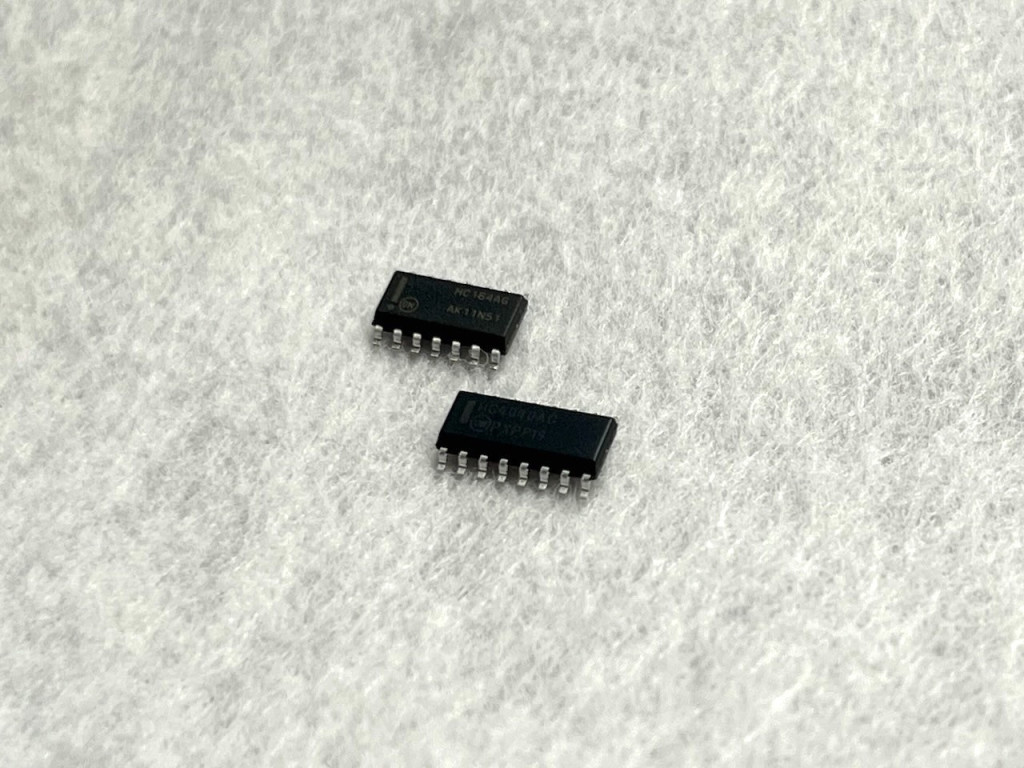  
Cartridge I/O Circuit Replacement Kit for Atari Lynx
If your Lynx always shows the 'INSERT GAME' screen and can't read any cartridge, its I/O ICs may be bad. This is a replacement kit for the two ICs responsible for reading data off the cart.
This kit has the U8 and U9 ICs that are responsible for the I/O functionality required for reading data from an Atari Lynx cartridge.
They will work in either Lynx Model 1 or Model 2.
These ICs are pin-compatible with the originals but come in a slightly slimmer form factor. They still fit correctly onto the Lynx motherboard pads.
Note: these components are sensitive to static electricity, please handle with tweezers.
---
Installation Instructions
Hold tight, we're working on a PDF version of the install guide.
---
Package Contents
LNX-CARTIO Mixed_Microchips
Data sheet
Compatibility

All Atari Lynx consoles.
Customers who bought this product also bought: