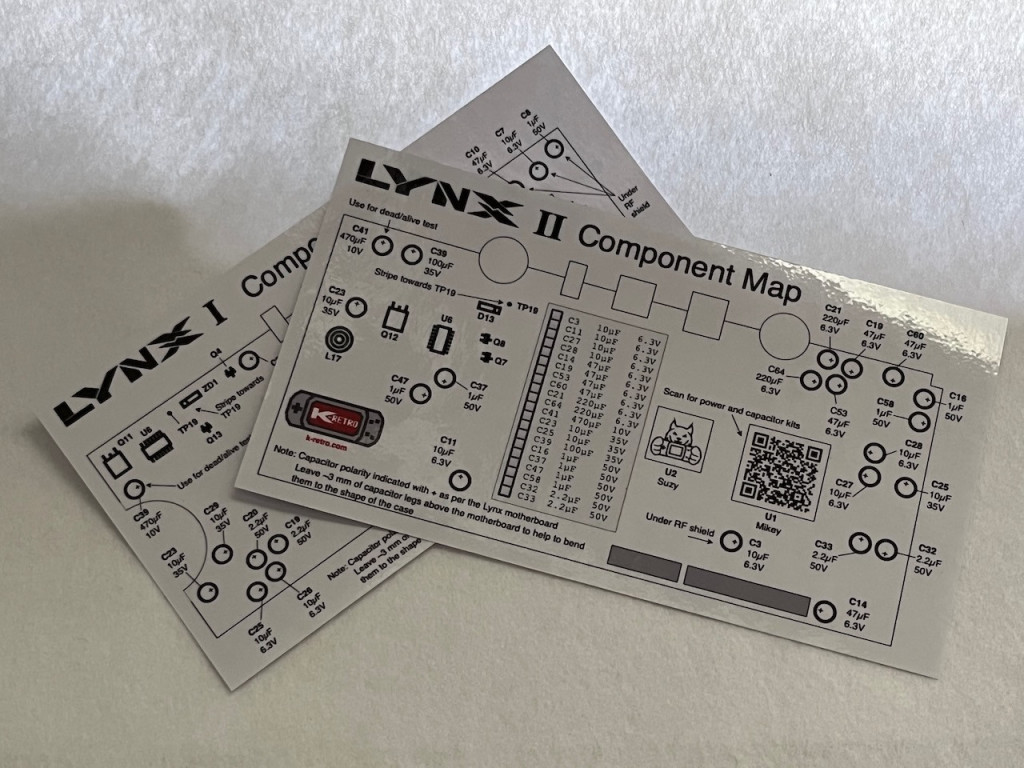  
Atari Lynx Motherboard Component Map
Component map showing capacitors, and power circuit parts for Atari Lynx.
This is a laminated component map for the Lynx. The map is not to scale but is made so it's easy to find components on your Lynx motherboard.
It shows locations and values of capacitors that need replacing, as well as the locations of the MOSFET, zener diode, hex inverter and transistors from the power circuit.
---
Package Contents
Customers who bought this product also bought: