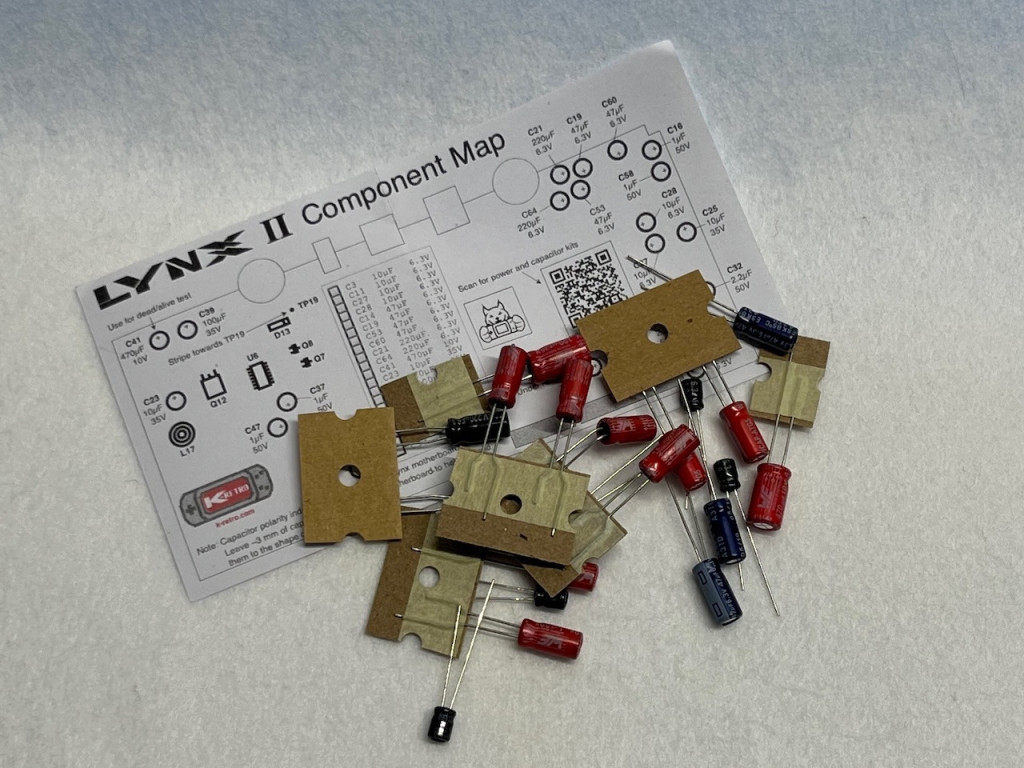  
Capacitor Replacement Kit for Atari Lynx 2
All new, high-quality capacitor replacements to get your Lynx up and running again. If your Lynx has leaking or old capacitors, this is a must have.
Capacitor Replacement Kit for Atari Lynx model 2. We also sell the model 1 kit here.
Each kit comes with a mini component map showing locations of capacitors and power circuit components. We recommend you get a full-size, laminated map together with your kit.
This kit requires soldering. For capacitor lists and location maps on the Lynx motherboard see this page.
---
Package Contents
4x 10uf 6.3v
4x 47uf 6.3v
2x 220uf 6.3v
1x 470uf 10v
2x 10uf 35v
1x 100uf 35v
4x 1uf 50v
2x 2.2uf 50v
Customers who bought this product also bought: