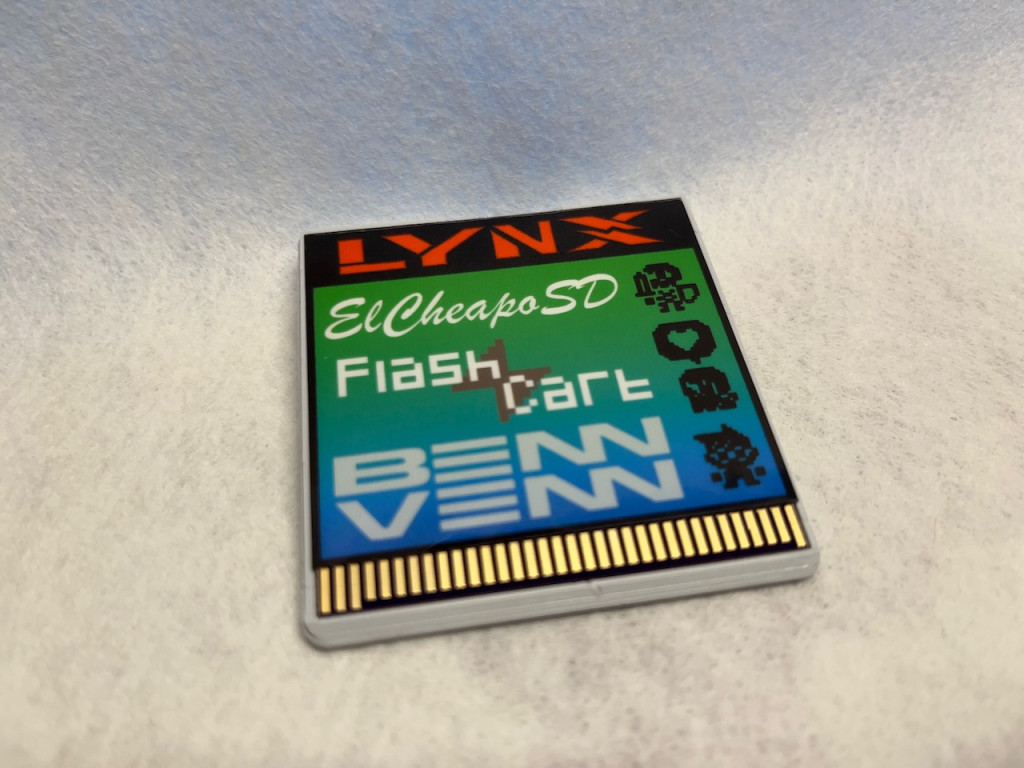  
ElCheapoSD Atari Lynx (rev1)
ElCheapoSD for Atari Lynx. Play ROMs or home-brew games from an SD card.
Comes in a white injection moulded plastic case and a colourful sticker that will be used for revision 1 ECSD only. You will need to provide your own micro SD card (or purchase our pre-loaded one). We recommend using an 8Gb or 16Gb microSD card for maximum compatibility. Supports up to 512kbyte ROM size and 128b EEPROM saves.
Near-instant load times for most ROMs. Please note that the default firmware supports LNX ROMs only. Firmware is upgradeable via SD card.
We recommend you add our display box, and an SD card to your ElCheapoSD order.
Note: this is the revision 1 of the ECSD cartridge. It is fully compatible with the latest firmware and menu loader. Fully tested with Lynx 2, may need to have some minor shell adjustments for Lynx 1 (just scrape the edges to make it fit).
---
Package Contents
1x ElCheapoSD cartridge for Atari Lynx
Customers who bought this product also bought: