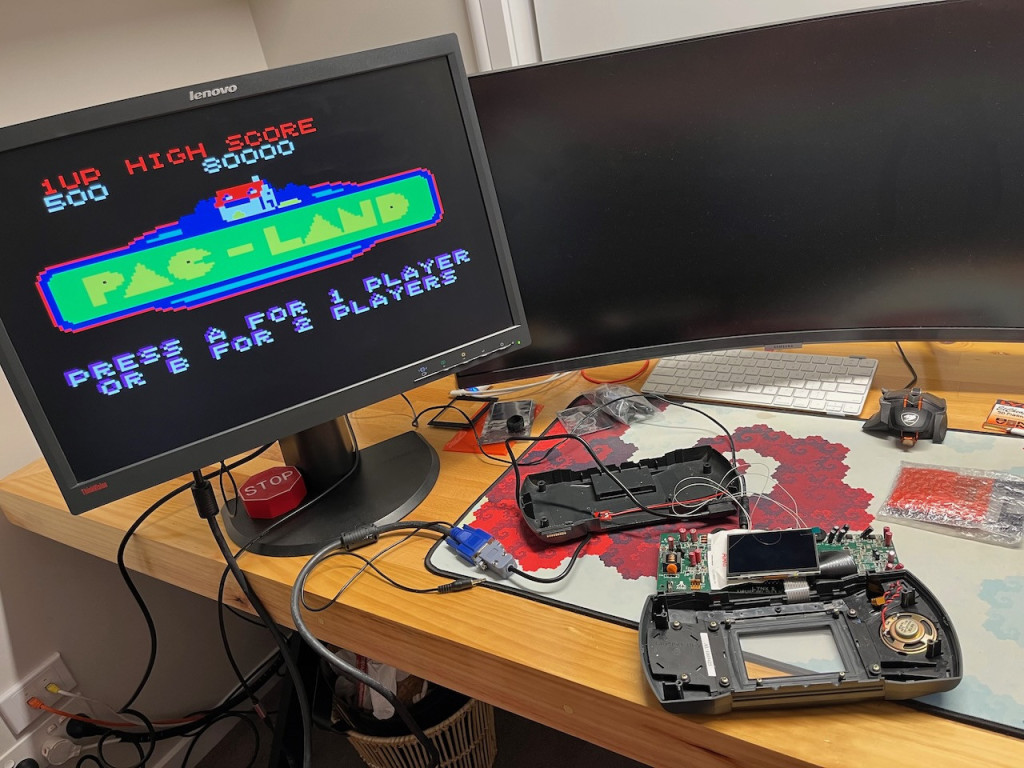  
VGA Output Kit for Atari Lynx
Add VGA output to your Atari Lynx!
This cable and connector allow you to connect your BennVenn IPS LCD kit to a VGA monitor. You will need to purchase and install the IPS LCD kit separately.
The Lynx side of the cable includes a custom magnetic connection that blends into your Lynx's body and style.
Note: This cable is 60cm long and is only used to provide a VGA port out of your Lynx. This cable can't be connected to a VGA port on your TV/monitor directly. You will need to supply your own VGA cable to connect to your monitor/TV or purchase one separately from our store.
---
Installation Instructions
Hold tight, we're working on a PDF version of the install guide.
---
Package Contents
Magnetic (lock-in) connector
6-wire cable with magnetic (lock-in) connector
VGA connector and sleeve
6-wire set for internal wiring (20cm each)
VGA-MAG-KIT VGA_Connector
Data sheet
Compatibility

BennVenn LCD mod kits for Atari Lynx model 1.
BennVenn LCD mod kits for Atari Lynx model 2.

Assembly

Kit - Soldering required
Customers who bought this product also bought: